4 Drawer Painted Chest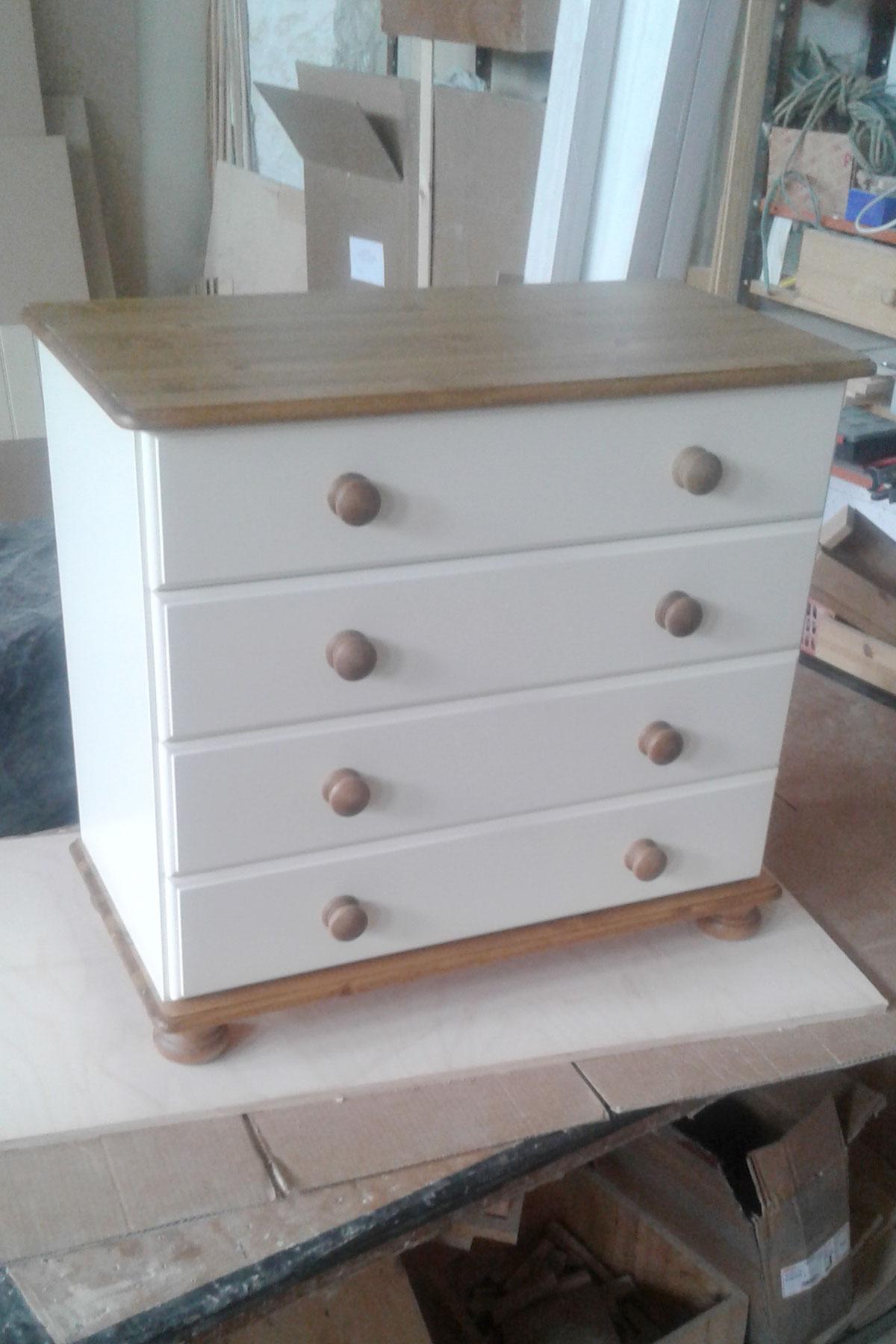 A four drawer painted chest from our Devon range. Colour finished to our customers requirements.

Painted Bedroom Furniture UK

We have a wide selection of very different bedroom furniture to choose from, all of which can be custom painted in a selection of wonderful contemporary colours and shades giving you the opportunity to create a truly unique bedroom. Painted Bedroom Furniture can be made in Oak, Pine or more modern materials, or a combination to suit your own tastes.

Perhaps if your preference is for painted furniture with a wooden top you have a choice of Oak and Pine, both in any range of styles, and coloured in a wide variety of colours.

In recent years, painted furniture has gained immense popularity, perhaps in part to some of the reclamation and decorating shows on the TV, where a painted finish is an option when trying to reuse older furniture.

It is an ideal way to brighten up a room and create a peaceful or lively home environment - colours setting the mood.

We can offer multiple colour combinations, pastel colours, darker shades and outright violent splashes of colour to make a wild, bold statement.

Painted furniture for your living room, bedroom furniture, or dining room is definitely an option in this 21st century.