Custom made Kitchen Larder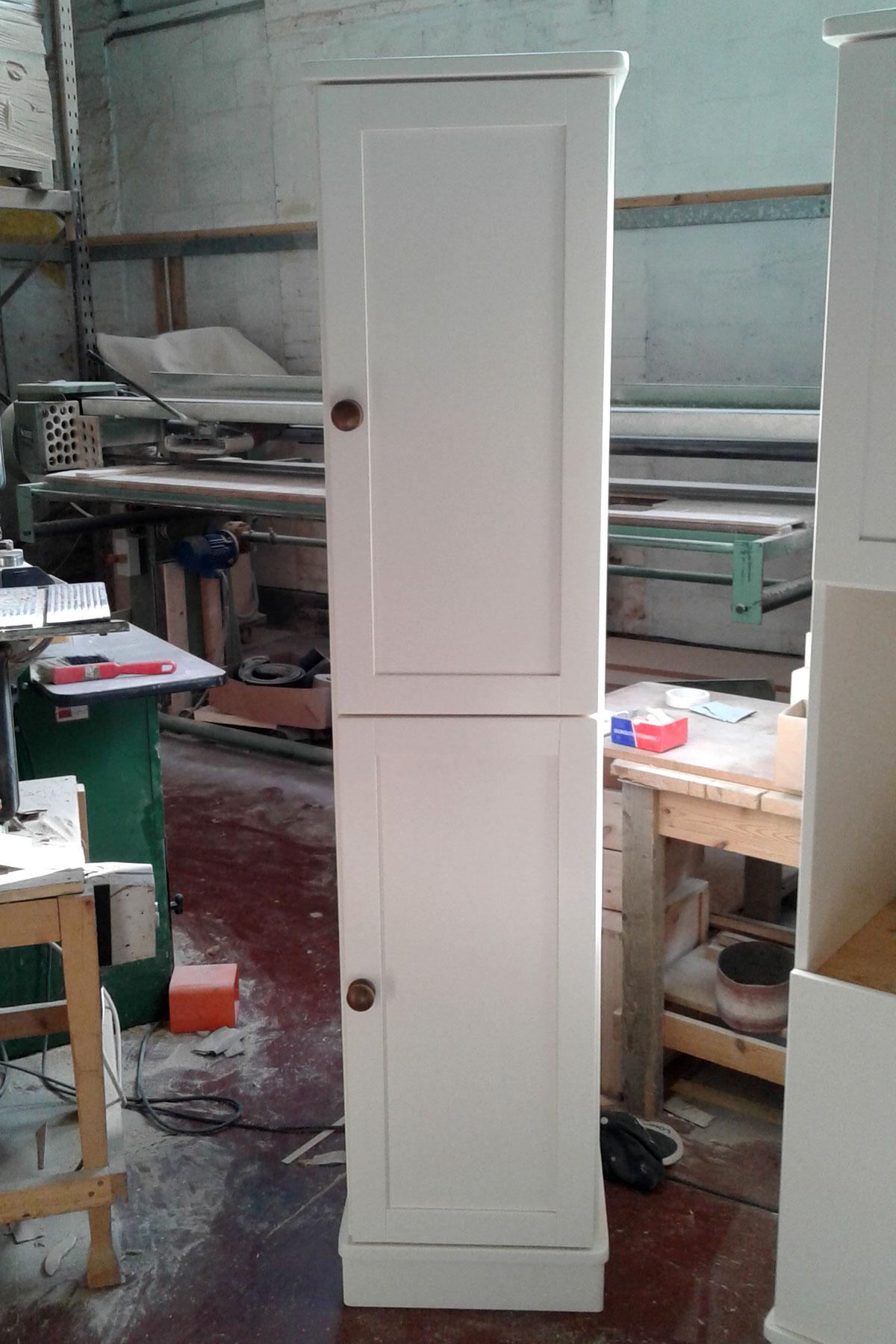 A two door custom made kitchen larder/cupboard.

Designed and built to fit in with an existing kitchen, and within a tight remaining space.

Finished with durable painted materials that will wipe clean with a damp cloth.

We can produce customised kitchen units, shelving, cupboards, hide-aways to any size.

Give us a call on 01271 323608, or use our enquiry form, with your details. If it's late, try our call back request option and we can call you at a time to suit you!