Free-standing full length pine mirror with drawer.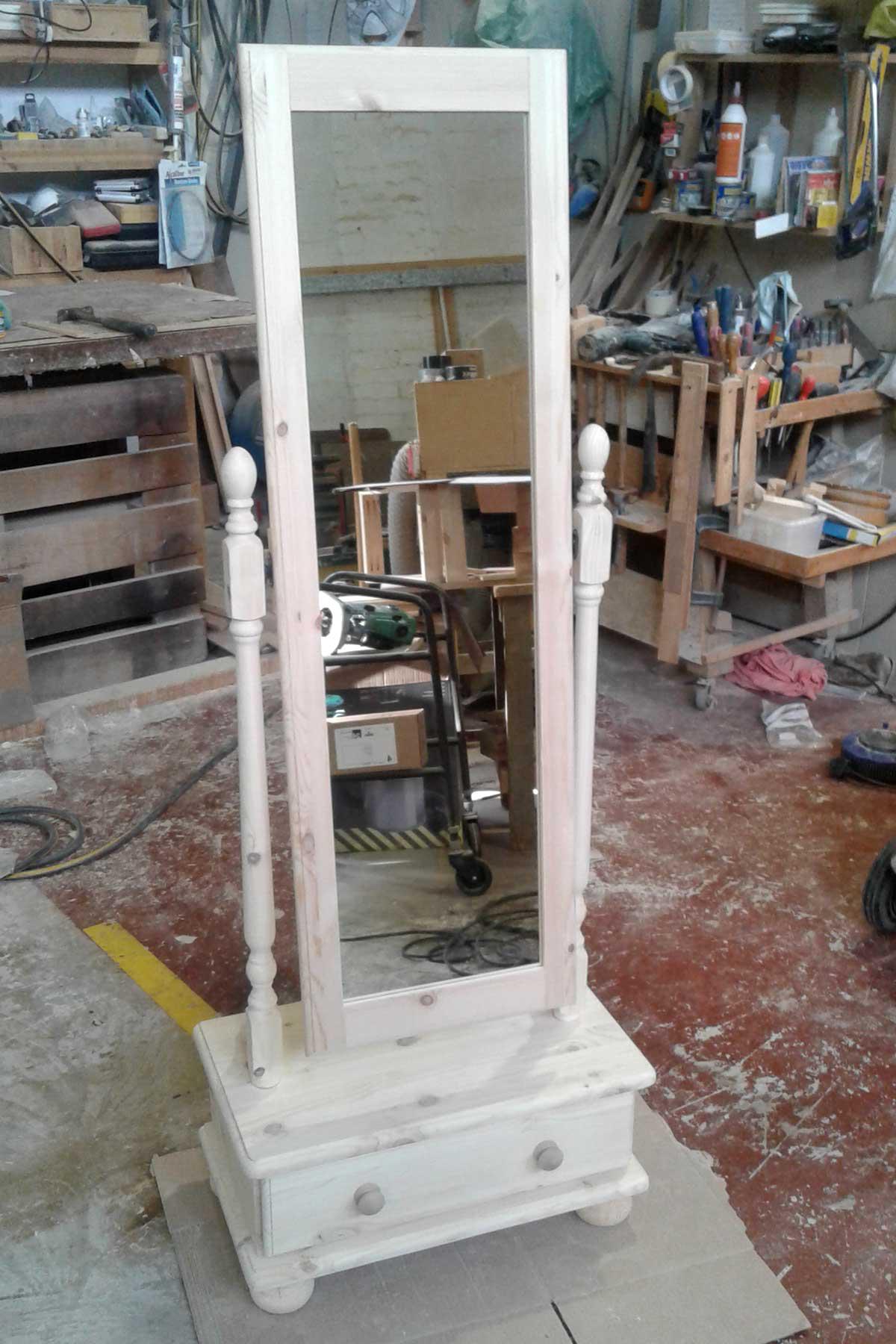 Free-standing full length pine mirror with drawer.

A custom made free standing, full length cheval mirror. Made in pine, with one drawer. Full length mirrors like this one can also be delivered in the raw, or in the white, as an unfinished piece.

You can only enhance the style in your bedroom and make a bold impact with a beautiful floor standing mirror like this. Perfect for using as bedroom mirrors or even bathroom mirrors if you have the floor and wall space.


Solid pine full length Cheval mirror
A Cheval mirror is a tall mirror fitted at its middle to an upright frame so that it can be tilted backward and forward.
Whether your walls are a little weak to hang a full length mirror from, you simply don't want to deal with the fitting, or you need that portability - a free standing mirror covers a lot of options.
There's no worry of damage to the walls particularly if you're renting and you can move the mirror anywhere or at any angle you want to get a better reflection. The best free standing full length mirror designs don't take up too much room, offer a timeless and attractive design and have the necessary sturdy foundation.