Large, bespoke corner computer workstation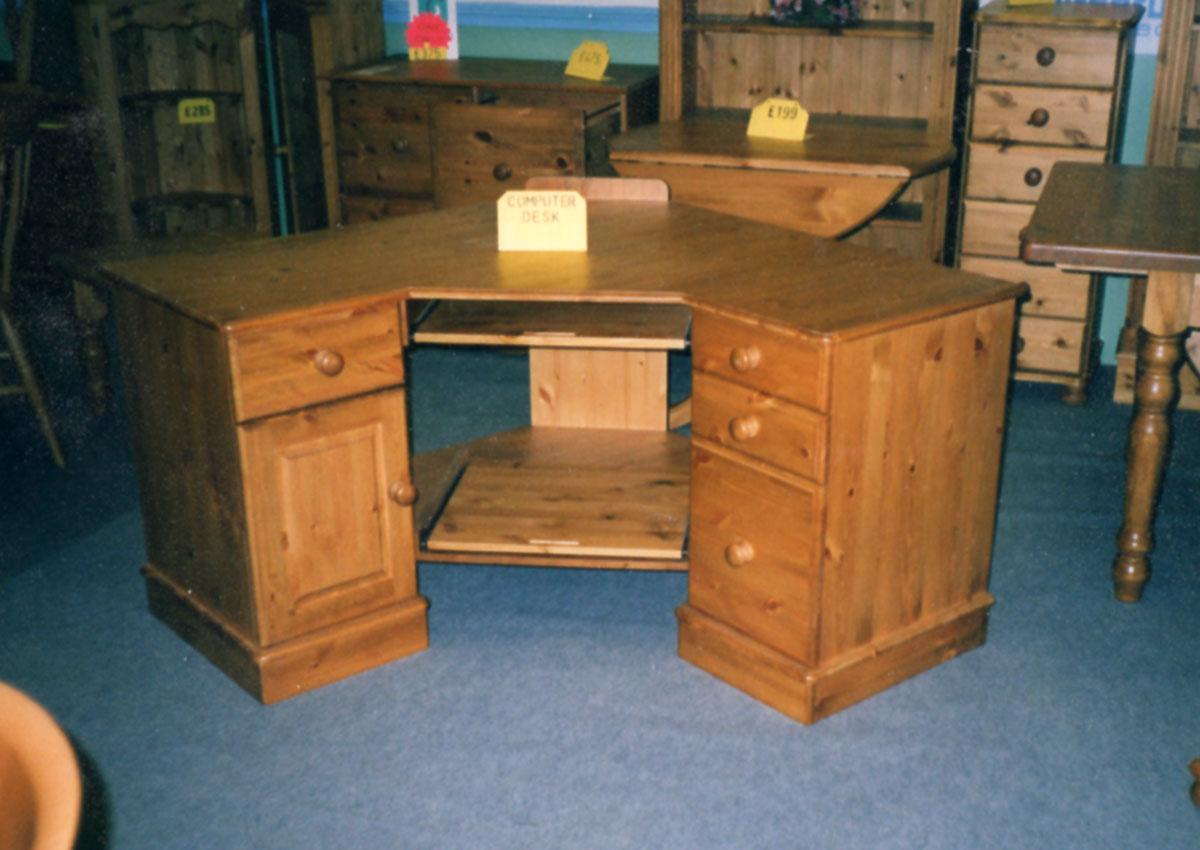 Set your working space far apart from the rest.

Whether you want a custom designed and hand built computer desk for your home, or a custom office desk for work, get in touch with us at Home Pine.

Produced to your needs, in our workshop, using pine, oak or modern painted materials, no space is too difficult.

Standard ranges & Made to Measure Service with Colour Matching. Bring in your ideas, designs and photos.
Free Quotes & Estimates.

Bespoke desks and office furniture. Designed and manufactured in the UK. All sizes, shapes, finishes and W.H.Y catered for.

Your desk or computer station, these days is likely to be the place where you work silly hours a day. Considering how much time you can spend at your workstation, and how valuable your time is, you will want your desk to be as comfortable and practical as it can be.

A new, bespoke desk might go some way towards making your current work space feel like a whole new creative environment.

Give us a call with your ideas!