Large Pine Five Door Wardrobe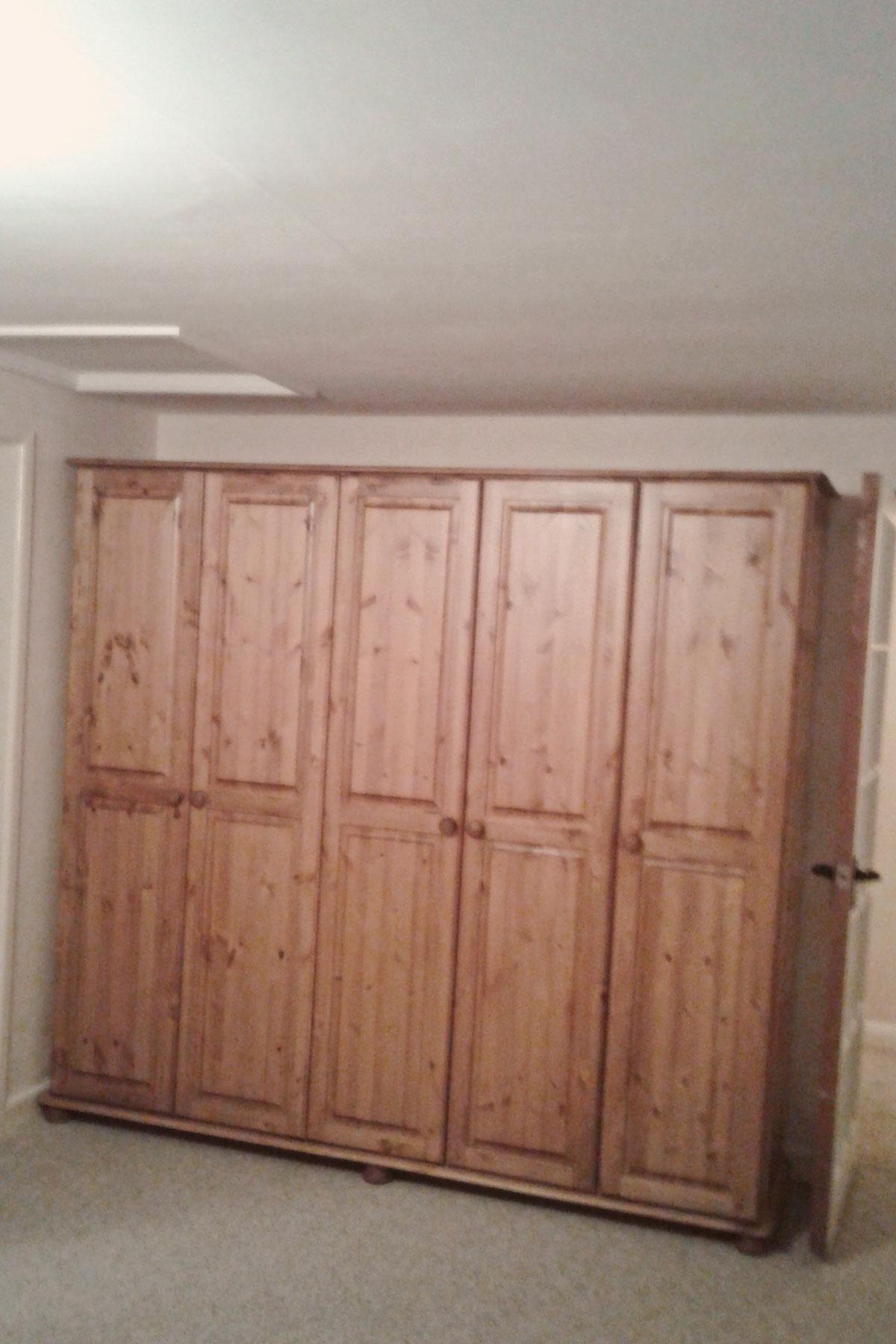 A large custom made pine wardrobe. Produced in our Devon style, five doors, extra tall and extra wide, lots and lots of hanging space.

We produce high quality, affordable, bespoke pine and oak furniture. Our highly experienced craftsmen can create furniture to match your own specifications, and your exacting standards in both pine & oak.

Bespoke furniture doesn't have to cost the Earth. Most of what we produce is made to order, and in many cases small alterations can be made at no extra cost.