Discontinued: Mission Staircase Storage Bunk Bed in a waxed finish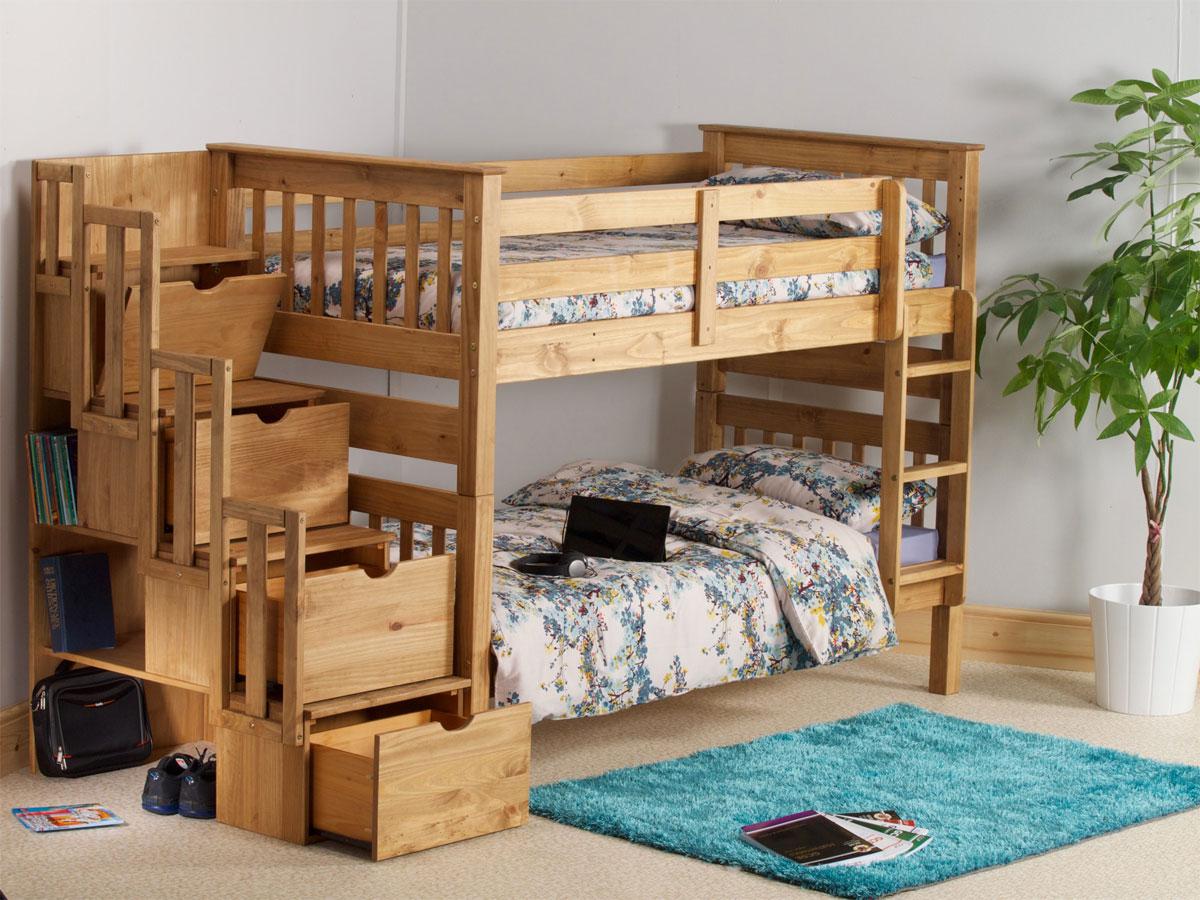 This item has been discontinued by our bed suppliers. We are happy to quote you for bespoke combination stairs and storage to match any of the bunks beds available within these ranges.

Strong and versatile, with staircase storage that can be fitted to either end of the bunk beds. A well built bunk bed with space and ease of access in mind.

With 28 years experience of producing our own ranges of pine bedroom furniture, we know that bedrooms come in a range of different shapes and sizes, with doors opening in different directions.

To overcome this we stock the Staircase Bunk in a way that can help fit the majority of room shapes.

The Ladder can be on either side at the front, or the Staircase storage unit can also go on either end as well, giving four different options. Perfect for those who like to change the rooms design from time to time.

This bunk consists of 3 deep drawer storage, as well as a pull down cupboard at the top, giving a great storage solution.

The side of the storage unit / steps has shelves for other items.

This range of wooden beds are not manufactured by ourselves, but are brought to complement our own locally manufactured furniture. Having searched high and wide, we are sure these durable wooden beds offer the best quality for this price.

Mattresses are not included, though we do offer a small range of mattresses, including sprung, to fit all of the bunkbeds we can provide.