Single Pedestal Oak Dressing Table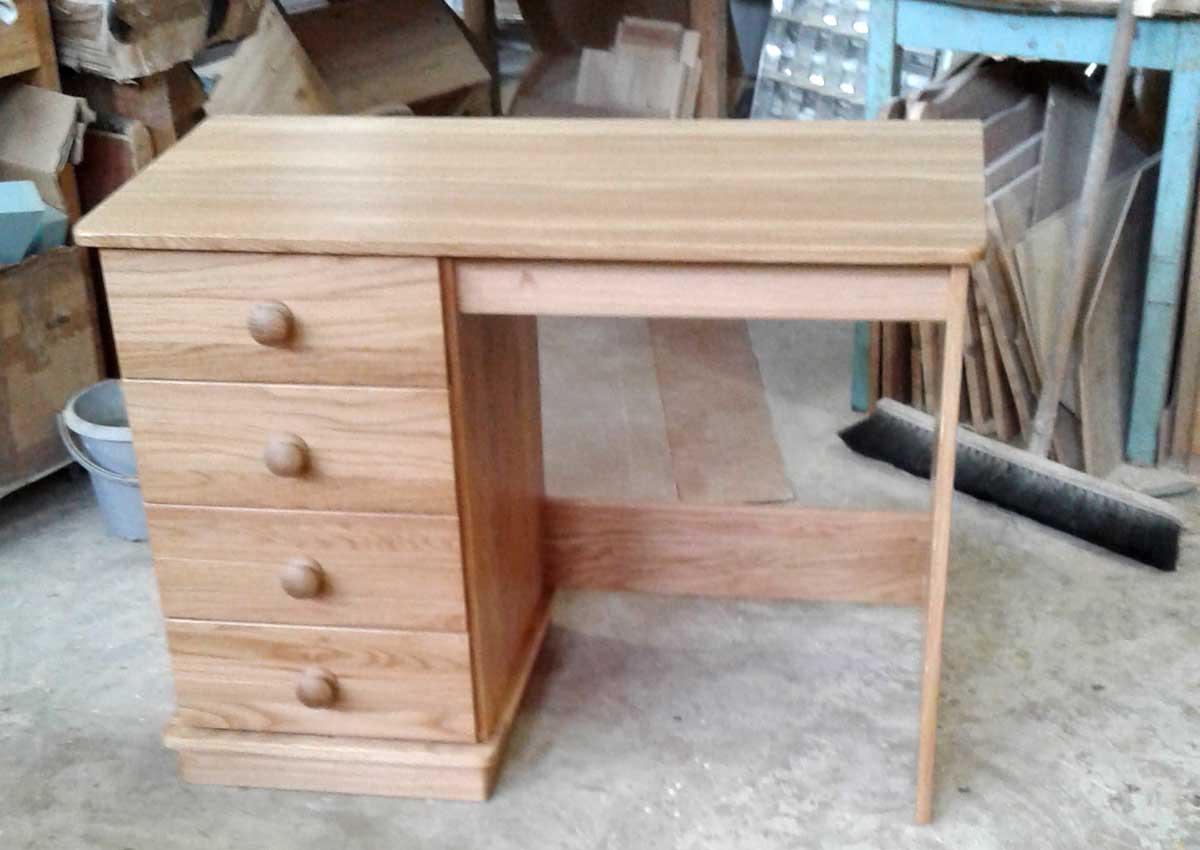 Our Single Pedestal Oak Dressing Table [M1PDT-Oak] from our Exmoor Oak range.

The dressing table can be supplied with the drawers to left or right as best suits you.

Attention is paid to every detail throughout construction, drawers are made with traditional dovetail joints and solid wooden bottoms. All 'A' surfaces are of solid oak. 'B' surfaces, such as drawer bottoms and the cabinet back will be solid pine. This allows us to compete a little on price without sacrificing the build quality.

Few modern homes have bedrooms large enough to fit a large traditional twin pedestal dressing table complete with winged vanity mirrors and a plethora of tiny drawers for hiding away the little treasures.

That style still exists, but for the most of us a more multi-functional type of dressing table is evolving, one designed to suit modern day to day needs. These often take the form of slim almost-tables that can also fit in the hallway or function as a desk, or compact versions that still have the essentials but leave space for other furniture.

Choosing a dressing table is really down to personal style and preference, certainly once available space has been considered. A dressing table, wherever you can fit it, while often practical should be about having a little daily luxury.