White Captains Bed with drawers and cupboard under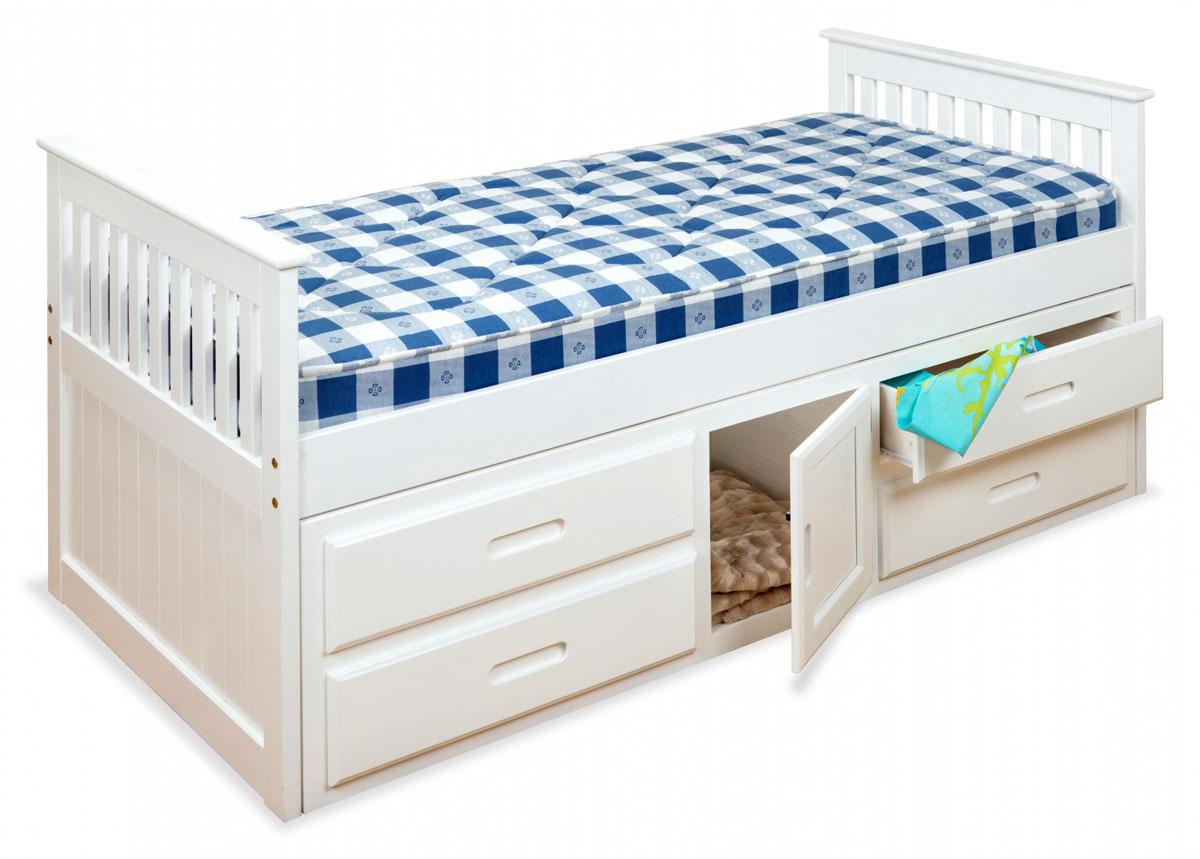 Flexibility and tidy under bed storage

The Captain Bed range remains popular due to the modern styles of the frames coupled with its amazing quality. The Captain Bed gives you the choice of two finishes of either waxed or white. Both to suit any type of room.

If you tend to have a few sleep overs, the Captain Bed is available in two arrangements.

We have available one with guest bed and 3 drawer storage unit built.

Or a Captains Bed with a 4 drawer unit with a built in cupboard beneath.

So whether you need more storage or more sleeping space, we have a selection of beds to suit everyone. Remember we can also produce custom beds to your specifications, contact us for details.

Specifications

Finish type: Natural (wax) or painted (white)
Colours available: Waxed or white
Main Material: Wood/Pine
Bed Sizes available: 3ft Single

Dimensions (approx; cm):
With guest bed: 196 L x 100 D x 90 H
Storage only: 196 L x 100 D x 92 H

Mattresses are not included, but we do have a range of mattresses that will be perfect for any of the Captains Beds

This range of Captains beds are not manufactured by ourselves, but are brought to complement our own range, and we believe these offer the best quality Captains beds for this price.