Custom Dog Housing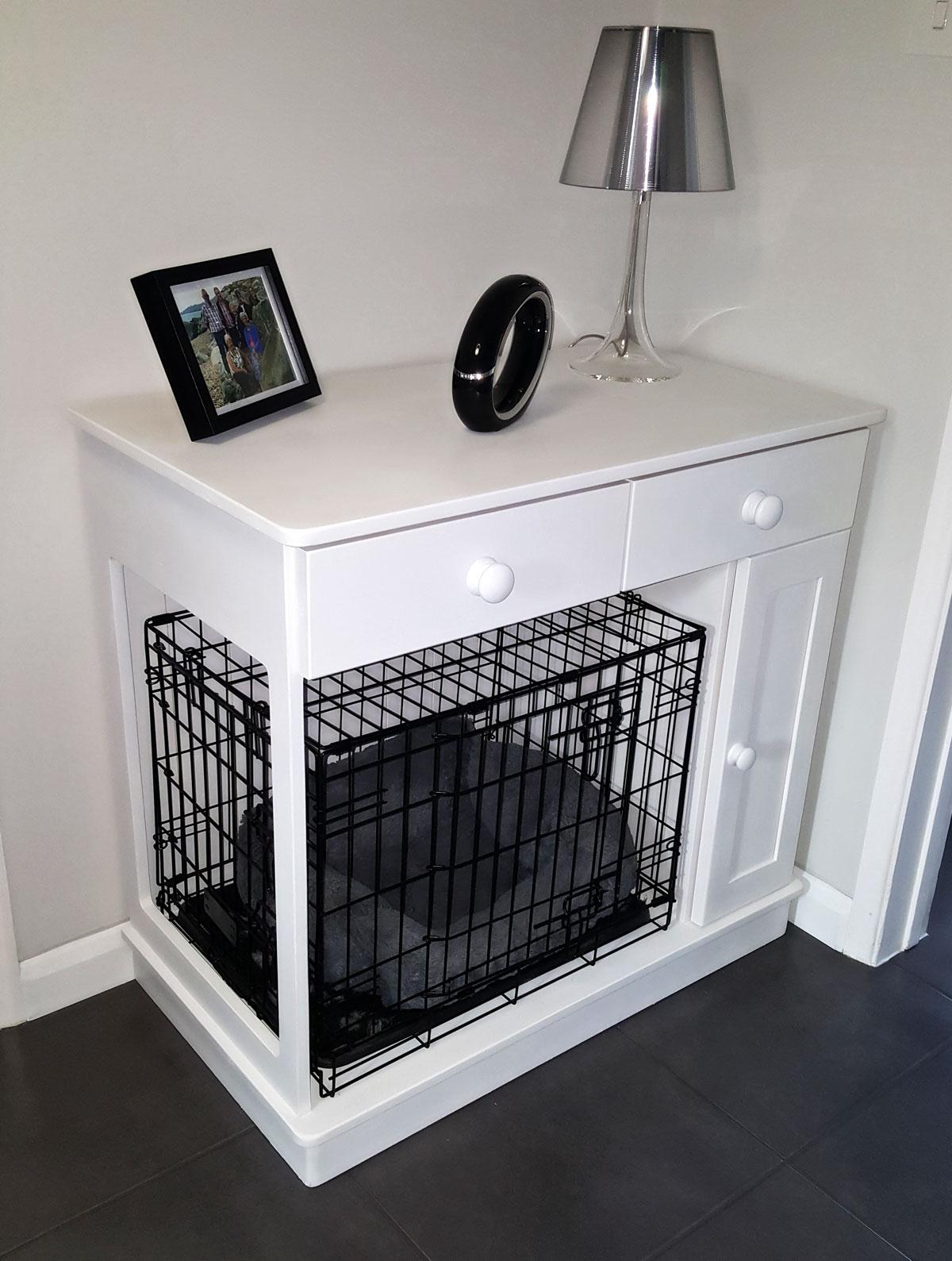 A custom made pine dresser, designed around the dogs crate to the customers specifications.

You too can have custom made dog furniture designed & hand built to suit both your and your canine friends needs. Home Pine will bring the same level of craftsmanship and attention to detail to custom pet furniture projects that we put into every piece we make.

Handcrafted pet furniture that will fit into your home perfectly, and with a little taste of luxury for your loved one.

Dog beds, fish tank stands, pet item storage, grooming furniture, dog gates, indoor and outdoor housing. What is it that you need? Functional furniture for your pets don't have to be mass-produced make-do's. Custom pet furniture can complement your own home style and keep your dogs secure while allowing them to feel like part of the family.