Custom five drawer oak chest of drawers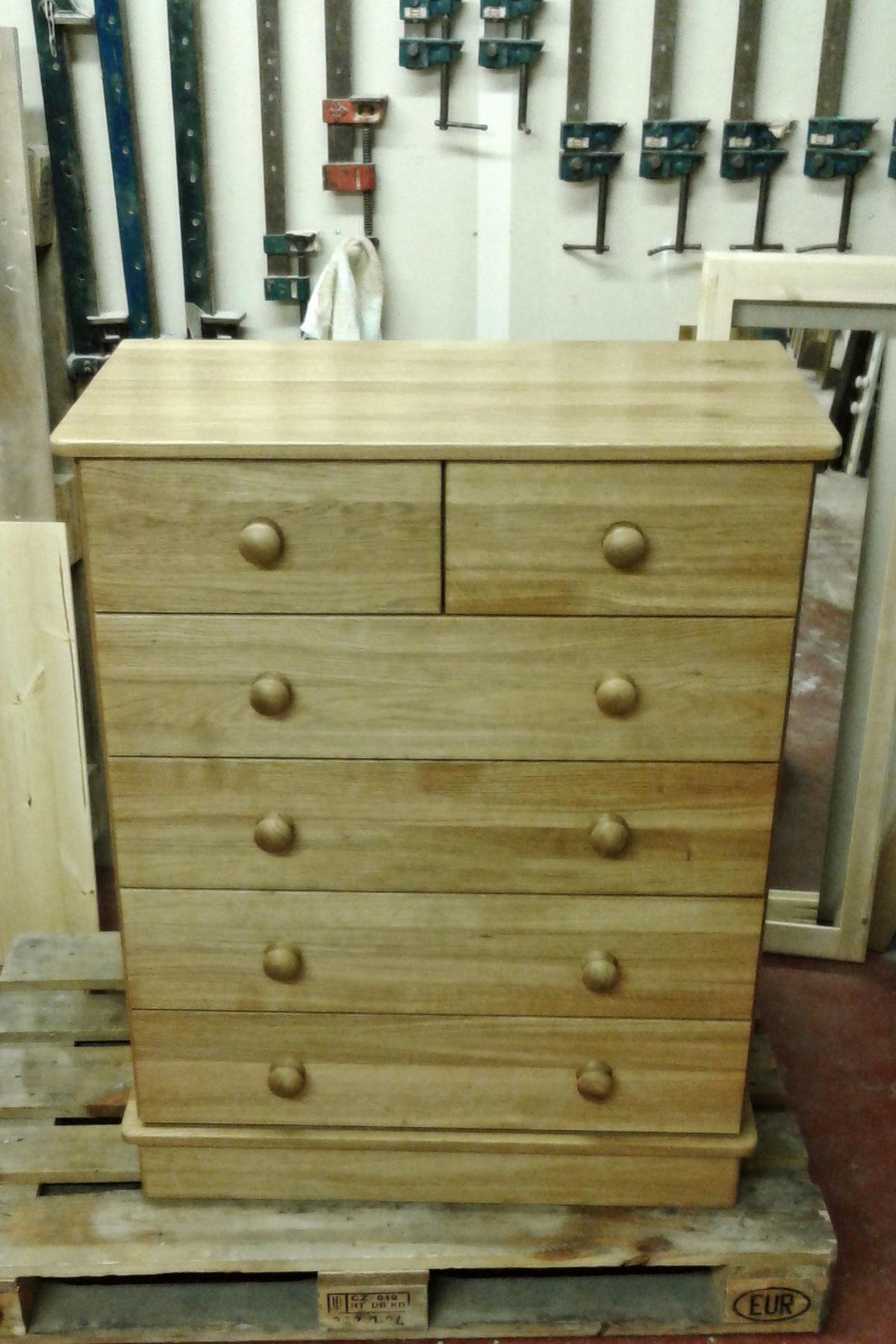 While this five drawer oak chest was a custom piece for one of our local customers. The design is from our Exmoor range.

Hand finished with an oil finish.

Bespoke chest of drawer manufacturing service from Home Pine, in both Oak & Pine.

Get a no obligation quote for your bespoke wooden chest of drawers.

British Made Furniture for your Home.

You design it and we can make!

If you've been looking around for a while, for a particular piece of furniture. That just-so piece, and you just cannot find what you're after, then give us a call on 01271 323608, or send us an email and we will be more than happy to help you enjoy the ease of custom made furniture.