Custom made extra large storage box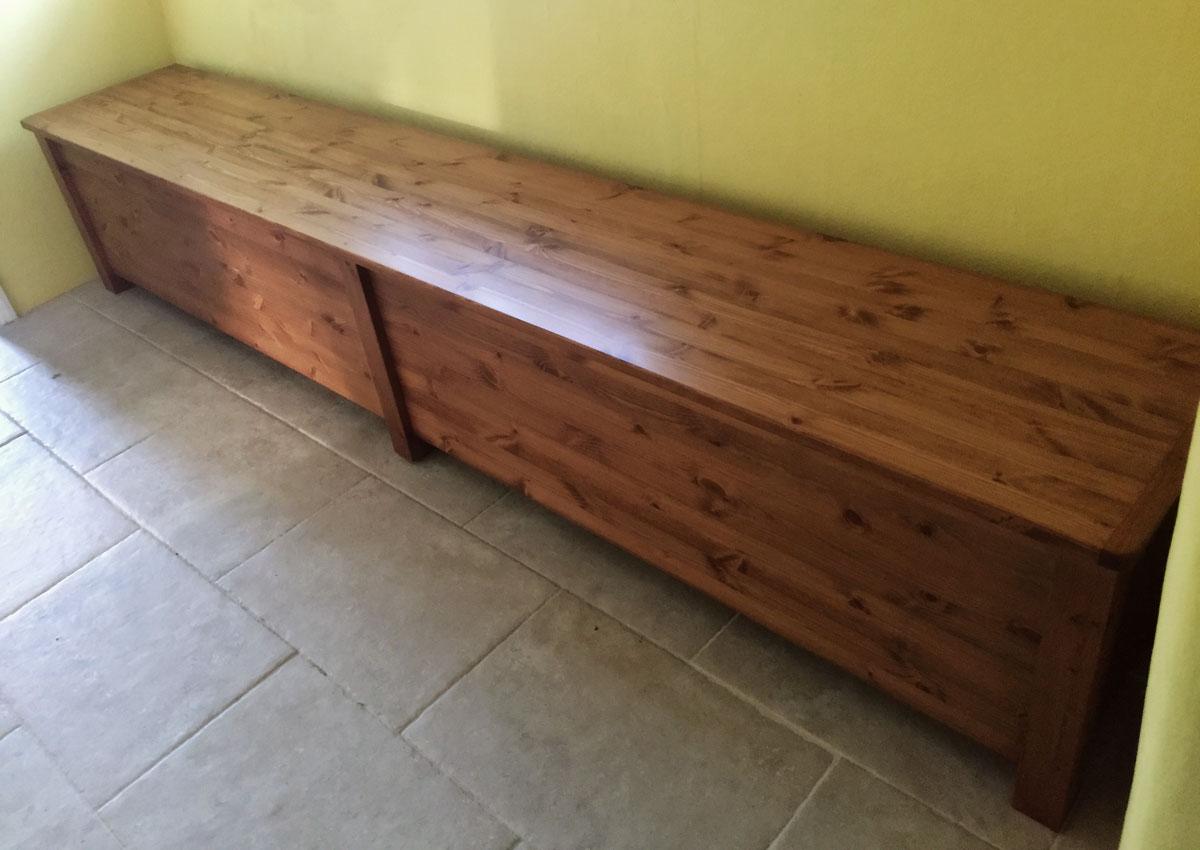 Finding enough storage space in your home can often be tricky. So can finding a use for an odd corner or alcove. Our custom made pine. Oak or painted storage boxes offer a bespoke solution and offer real functionality in any room.

Shown is a custom made pine storage chest a full five metres long. Strengthened in the middle due to the extra length, and required as the extra large size goes beyond available sheet materials. Along with considerable storage, the pine box offers additional seating within the room. Custom made pine chest made to measure, fitting snugly in the available space.

Wooden storage boxes can be made to any size. Produced in Pine, Oak or modern materials. In a range of finishes, including painted. Chests and storage boxes can also be provided unfinished 'in the white'.