Made-to-measure Painted Kitchen Dressers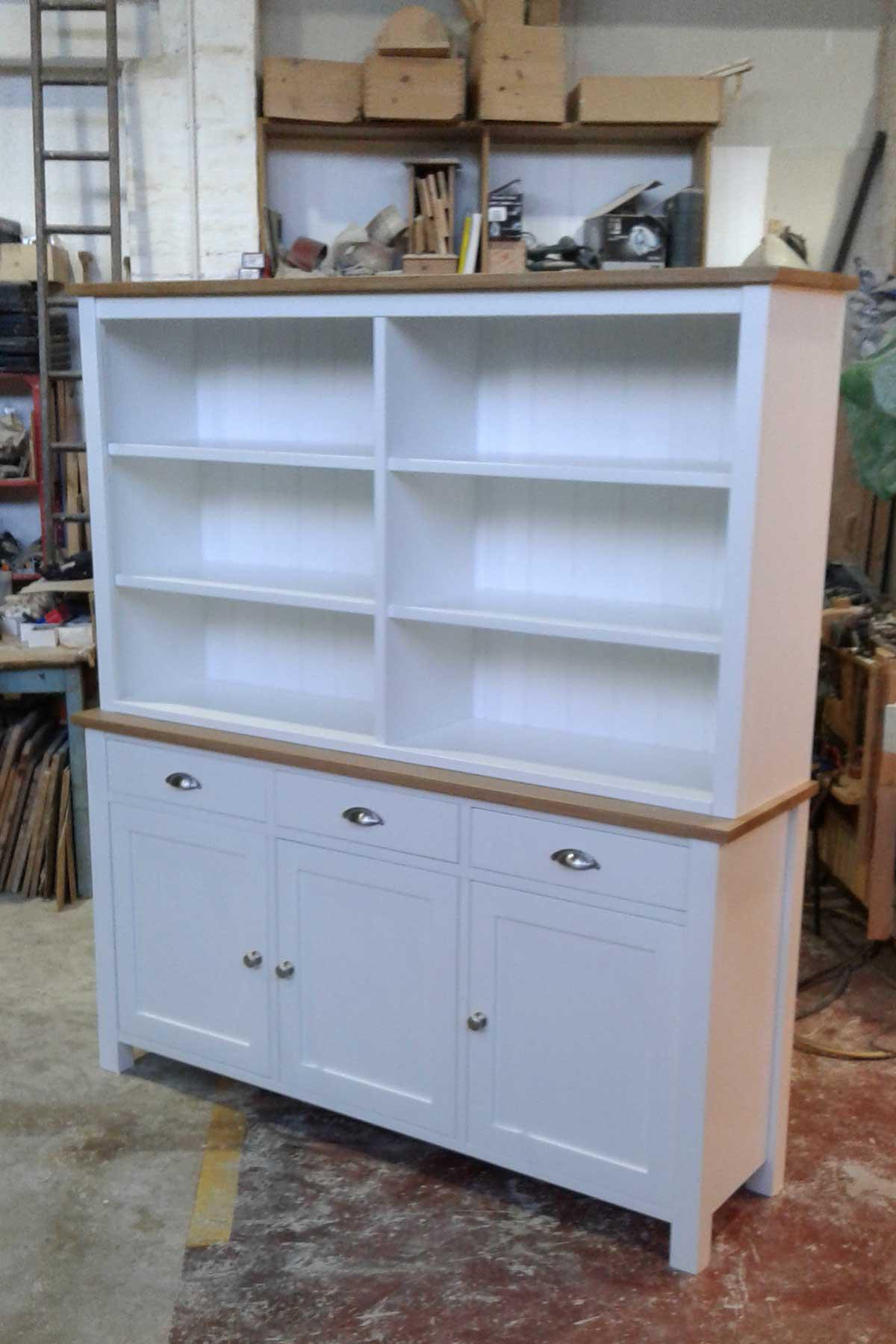 Made to measure painted kitchen dressers. Our bespoke service allows us to offer painted kitchen dressers in any size, small, large and any size in between.

Pictured is a custom dresser made with a painted finish and oak tops. Made to size to fit snugly in the available space in our clients kitchen and to compliment other furniture within the room.

Painted furniture, and combination where natural wood finishes are shown on the prominent surface areas, is currently very popular.

Bespoke and handcrafted in England using the highest quality wood and employing traditional cabinet making skills. Whatever your kitchen dresser ideas we can advise on design, colours, finish, quality and more.

We can offer hard wearing finishes in currently popular white and cream, right through to very much custom colours to compliment your existing kitchen. We can also offer our kitchen dressers 'in the white' or 'in the raw' for you to paint yourself.

We can also offer custom painted kitchen dresser tops. Either as replacement tops for existing dressers, or to fit on to your own flat pack furniture. There is a current trend to purchase furniture from stores such as Ikea, and then upgrade these with bespoke tops, doors or drawer fronts. We would be happy to quote for these custom pieces.

Solid wood kitchen dressers provide both excellent storage and a focal point within the room.
Made using solid wood and beautiful solid oak worktops. All dressers can be fitted with glass shelves on request.