Custom made painted furniture for any purpose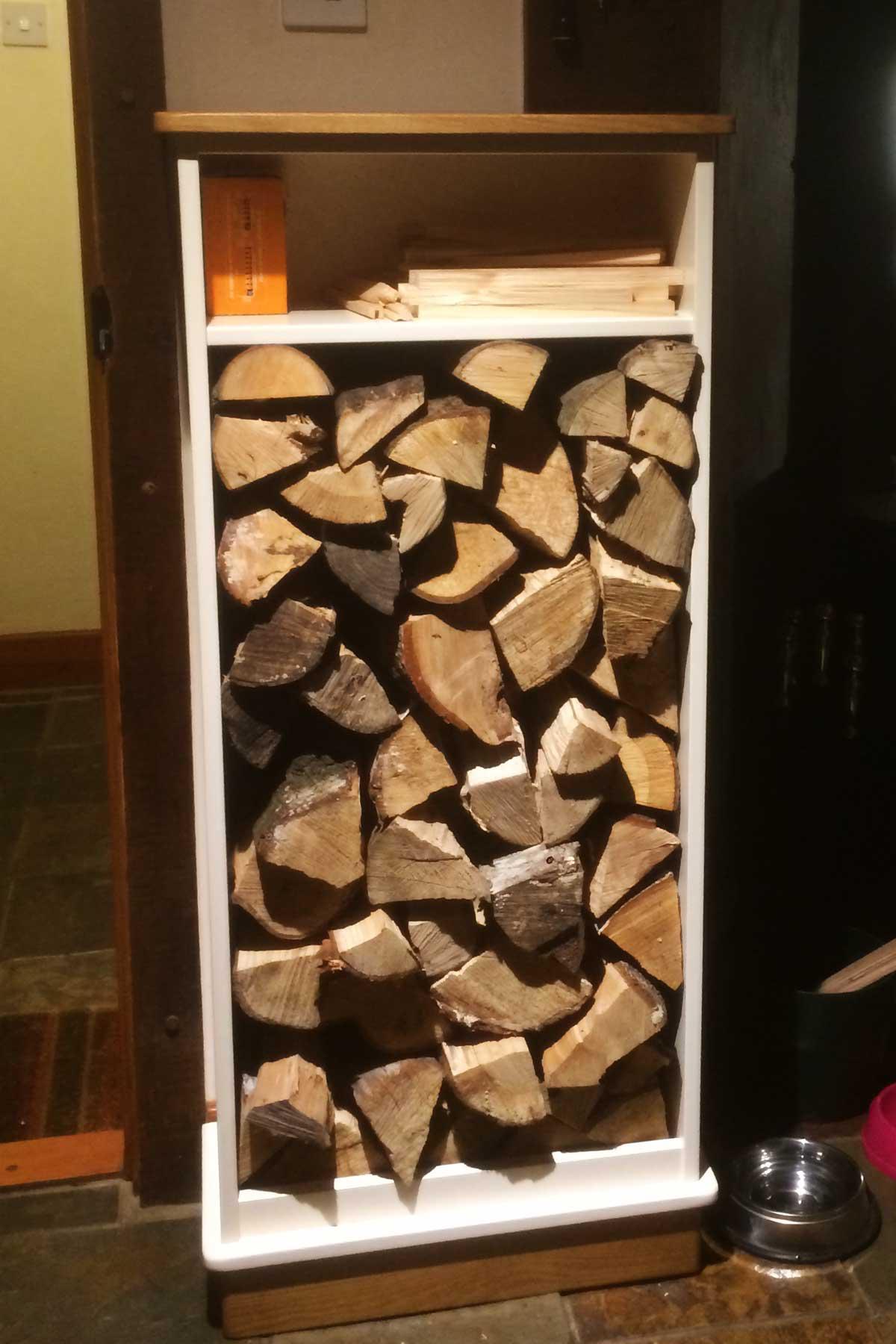 Made to measure, to fit in the available space. Pretty oak top and hard-wearing painted base for day to day use. In this case a log store for the front room.

Do you feel creative? Perhaps enough to want to make your home look that bit different? Do you have ideas that might enhance your vision? Is it time to think about not just new but very much original furniture.

Bespoke furniture encompasses originality and innovation, and it also allows us to overcome other day to day challenges, whether it's a difficult space top work with, or your own height and limitations. Think outside the box and convert your personal space into the most welcoming, versatile and ergonomically friendly home or workspace.