Made to measure drawers and cupboard doors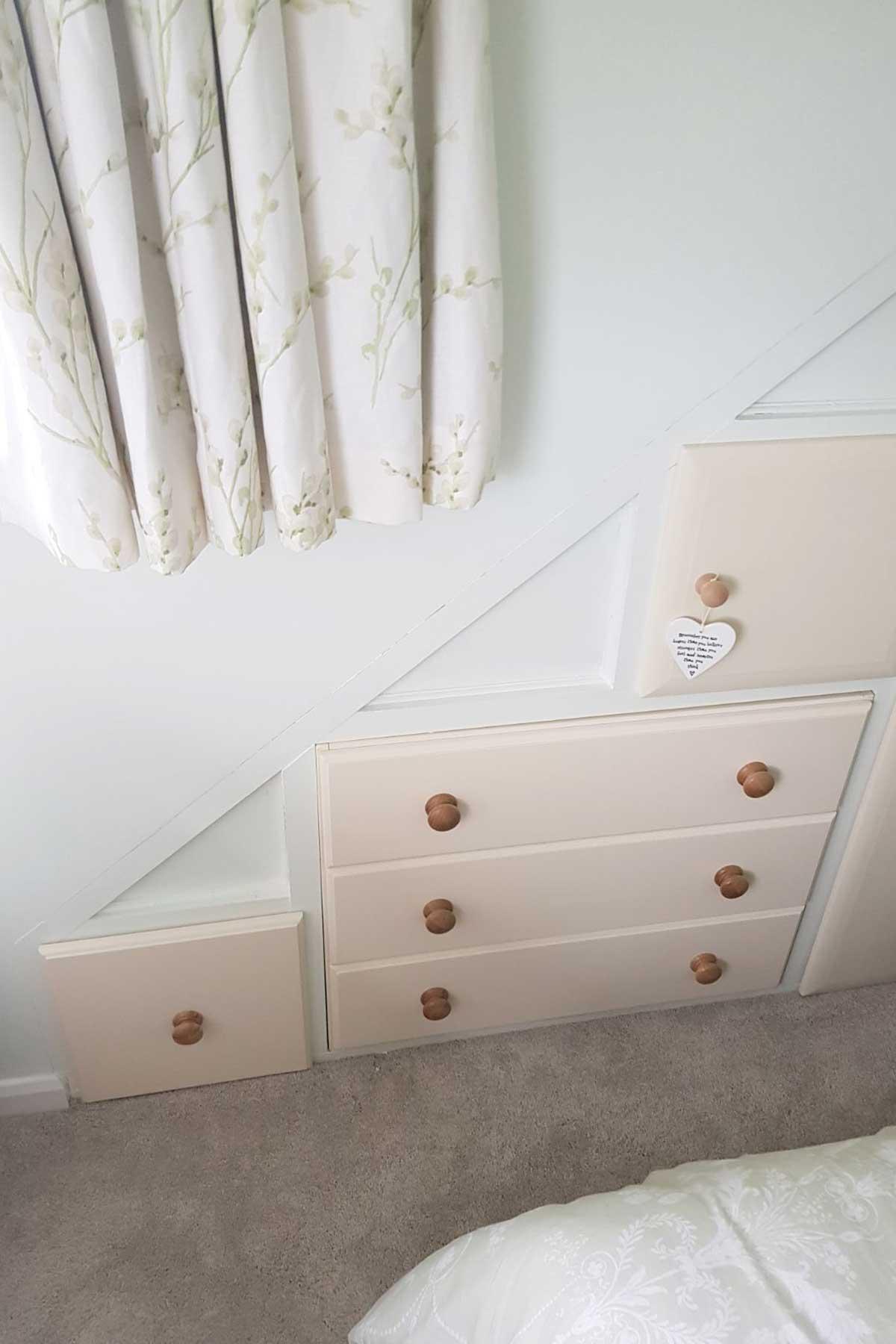 Bespoke for our customer, drawers and cupboard doors made to fit both the customers project and available space.

Converting under-stair space for not just maximum usage but within a rooms colour scheme.

So if you are looking for under stairs storage ideas such as; under stairs wardrobes, under stairs cupboards, under stairs wine cellar or just under stairs doors, our bespoke service can be of help.