Custom made painted wardrobe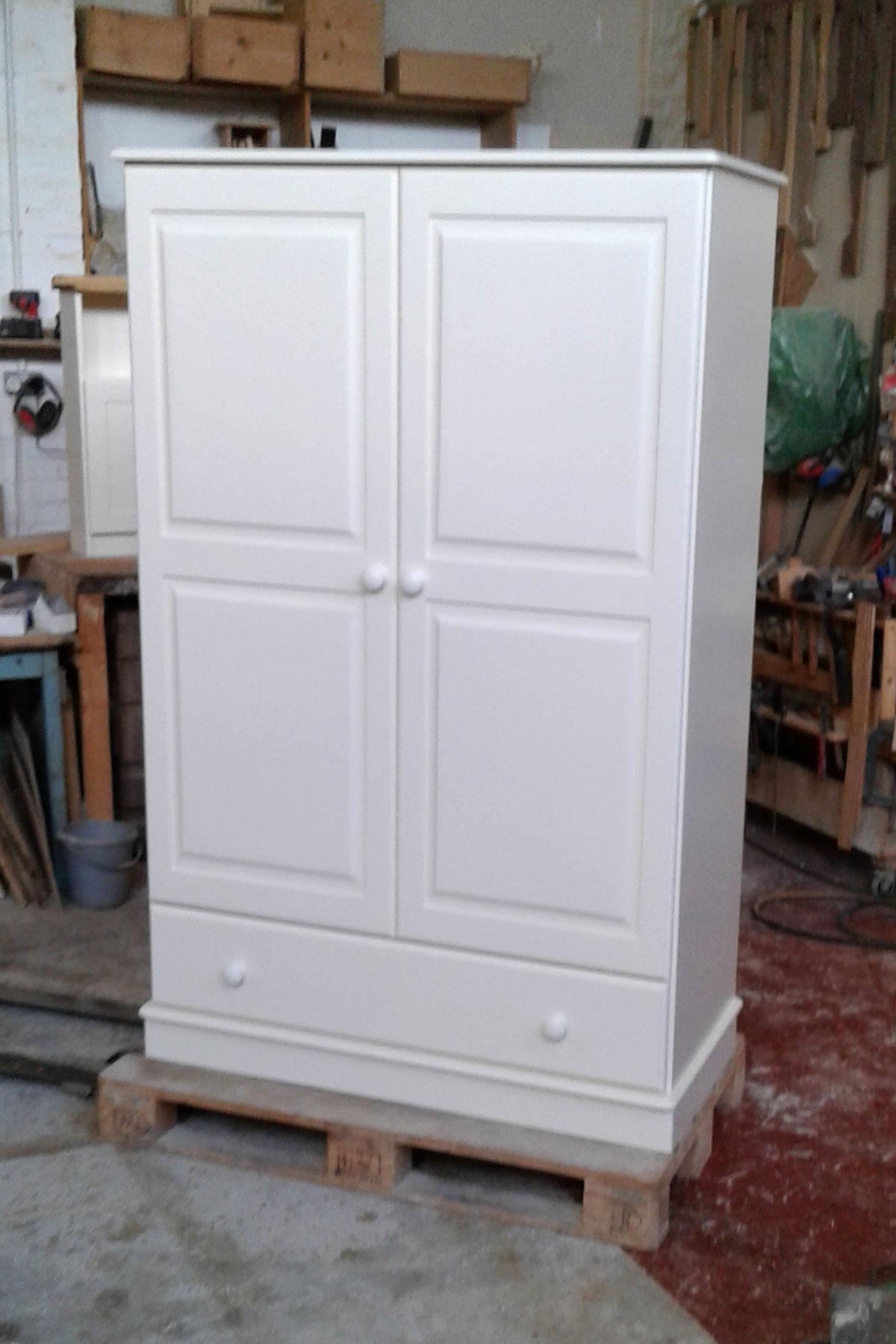 A custom made two door, one drawer painted wardrobe.

We can make you a wardrobe to any size, in any finish, in oak, pine or modern materials, the latter often suit a painted finish.

The durability of a painted wardrobe can often be ideal in kids bedrooms, where the ability to wipe clean with a damp cloth goes down well.

All of our painted bedroom furniture is designed around the people who will use them day in, day out. Our custom made, painted bedroom furniture is designed and manufactured to the space and shape of your room, your taste and your storage needs. We can help you squeezing the most storage space out of even the most awkward of spaces.

Bespoke Painted Wardrobes

A wardrobe can improve your room and apply something of an aesthetic calm as well, just having those items tidied away can help the mood and feel. And that is precisely what our painted wardrobes aim to do. Available in a range of colours, they can add a hint of shading to the room, be glaringly outstanding, or be chosen to compliment your existing colours.

We are confident that we offer the best build quality at these prices.