Custom Made, Painted TV Cabinet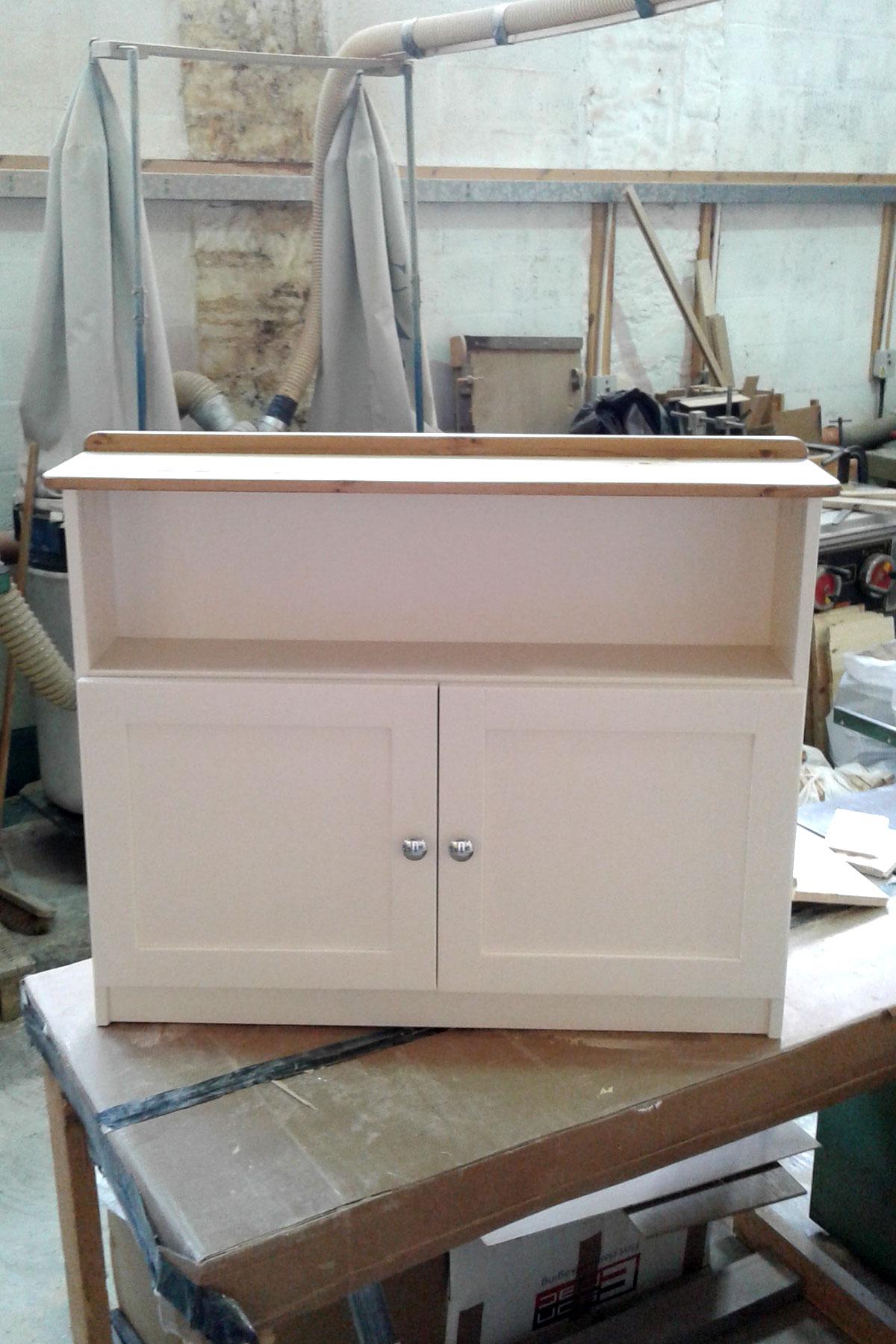 A small TV cabinet, made to measure and complete with a durable painted finish.

Every piece of painted furniture we create is custom made from raw materials to your exact requirements, your dimensions and your design. We always take pride in every step of the process. Everything is produced on site in our own Workshop.

We offer an extensive range of customisable furniture, including painted furniture, for bedrooms, kitchens and living rooms. Including a wide choice of painted dining tables.

Whether you are shopping for stylish painted furniture for your living rooms, beautiful and relaxing painted bedroom furniture in pine,oak and modern materials, we think you'll find what you're looking for at Home Pine.

We are amongst the first choices for those looking for Furniture Shops in Barnstaple, and if you're thinking there are no furniture stores near me! .. well, with delivery available nation wide, we're here for everyone's furniture needs.