Custom Made Pine Farmhouse Table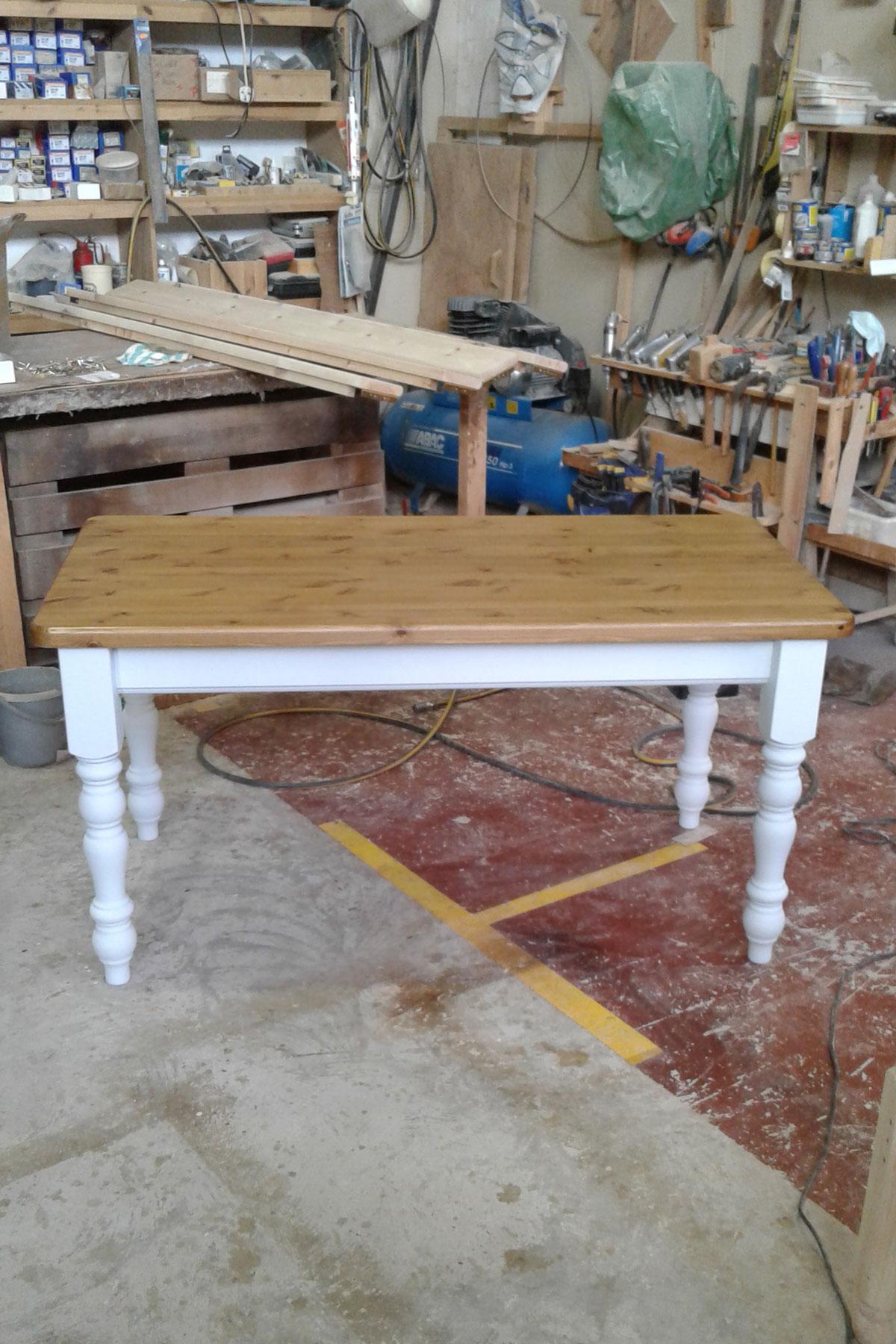 Pine Farmhouse table, custom made and finished with pale blue painted legs.

We can make Farmhouse Tables to any size!

We have been making pine farmhouse tables for nearly three decades. All of our pine farmhouse tables are hand built in North Devon. With delivery available all over the UK.

We offer various hard wearing finishes, including a painted finish in a wide range of colours. Every table is hand built, and that makes making slight variations no problem at all.

We can also supply cafes, restaurants and pubs with a selection of shapes and sizes to suit the individual establishment

Your farmhouse table will be made specifically for you by our craftsmen, whether a standard table size or custom made.