Bespoke Pine Farmhouse Table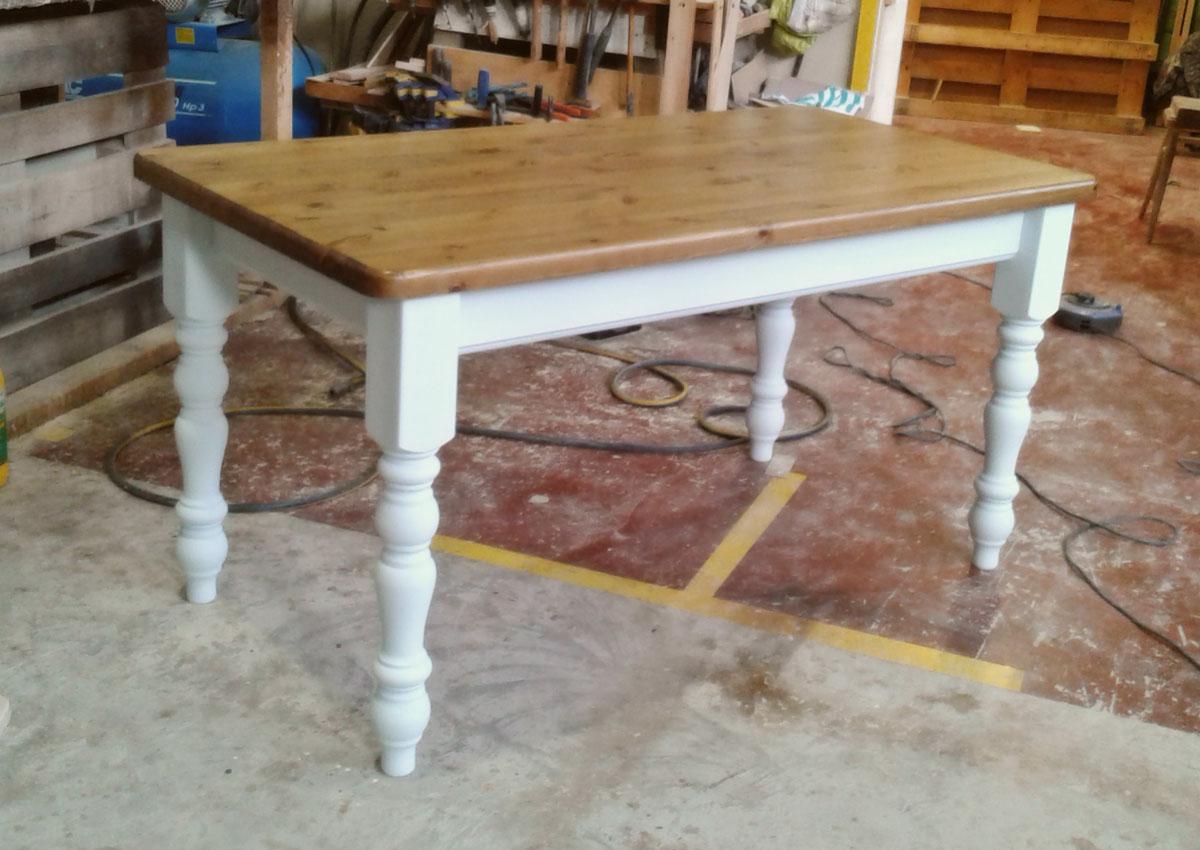 Pine Farmhouse table, custom made and finished with pale blue painted legs.

We can make Farmhouse Tables to any size!

Home Pine is a long running, family run business providing hand built farmhouse tables as part of our extensive pine furniture range.

All of our Farmhouse Tables are 100% British made.

We offer a wide range of bespoke kitchen tables. Competitively priced and suited to most budgets.

Everything in our pine and oak ranges can be altered to your requirements, any colour, leg styles and many extras. Many of our customers purchased multiple items, all finished the same to match as a set.

Why not give us a call on 01271 323608 for an informal chat about your requirements.