Custom made pine wardrobe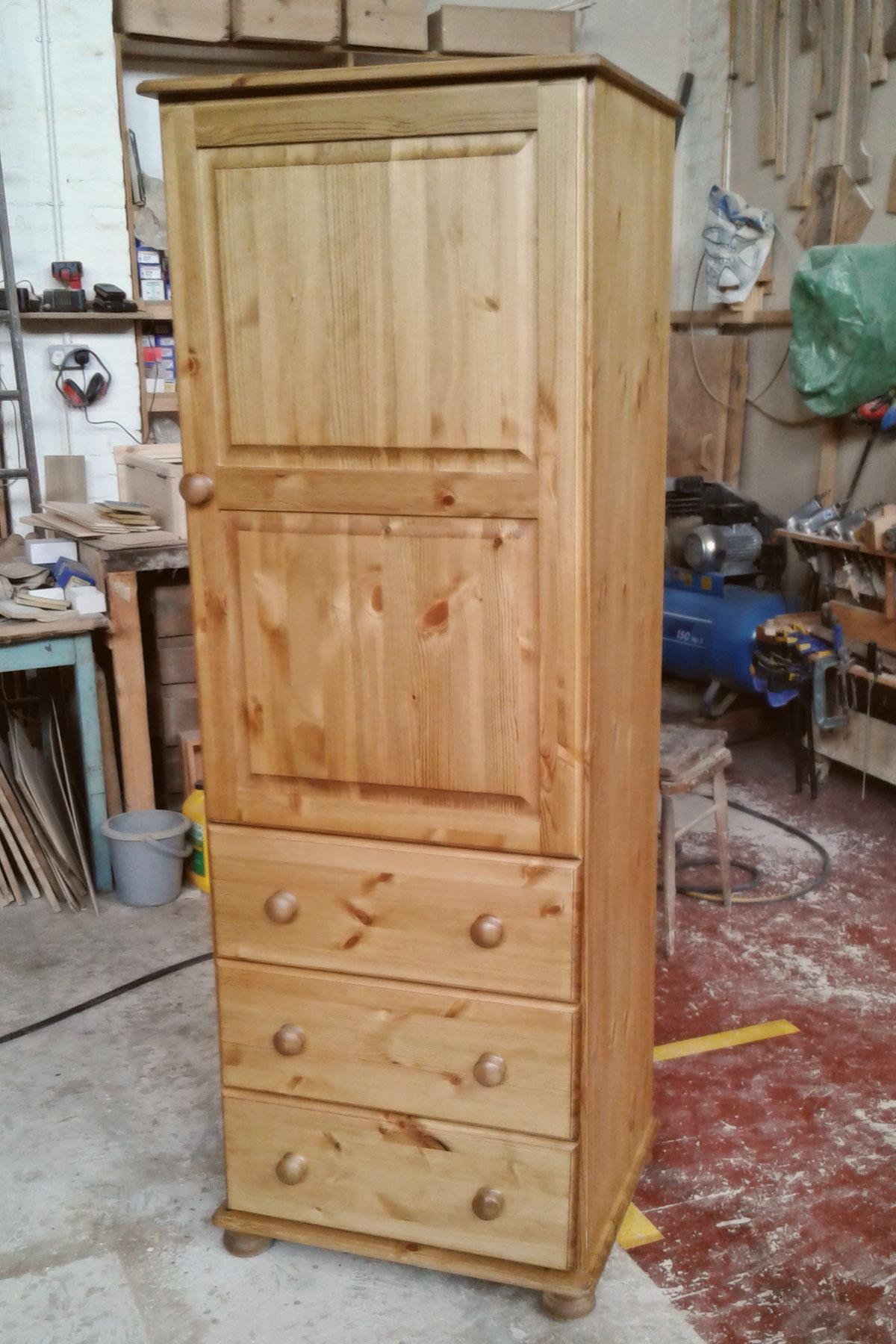 A custom made pine wardrobe, with three drawers and one door. Narrower than standard wardrobes to take advantage of the available space.

Made to Measure Furniture UK

Maximise your available bedroom space with our custom pine wardrobes to match any bedroom - featuring hanging rails, shelves and drawers, and designed by both you and us, to perfectly suit your bedroom style.

We want to help you create unique, bespoke, made-to-measure furniture that is yours right down to the last detail. Perfectly fitted to you and your home. To get started, give us a call or fill out our enquiry form and get that ball rolling.