Unique Pine Dressing Table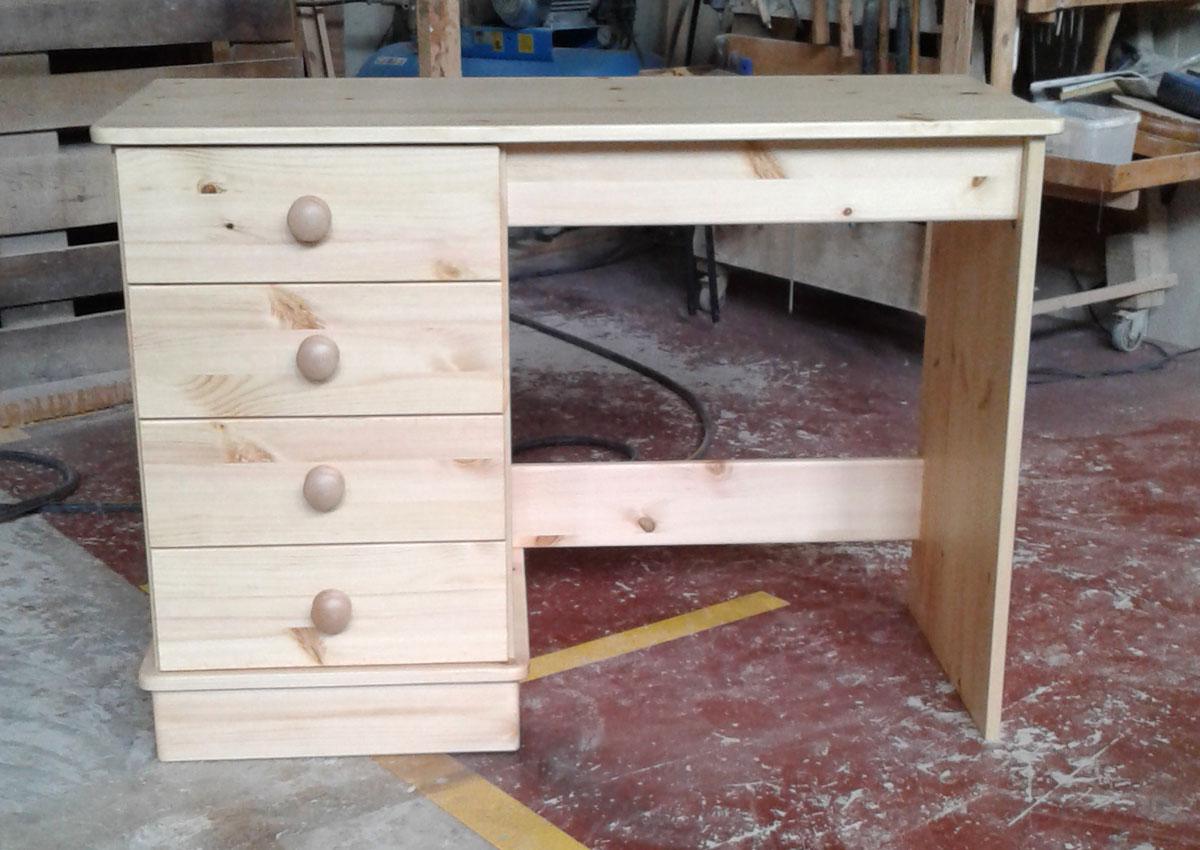 A pine dressing table, but made in our Exmoor Oak style and provided unfinished, in the raw, so the customer can paint or wax to their own requirements.

Dressing tables can be made to any size and to any complexity. Drawers, shelves, mirrors, cupboards, whatever is best for you.

Not only traditional sizes, but if you are smaller or larger than the average shopper, we can make furniture tailor made for your size! Anyone who is extra tall or somewhat small could appreciate the difference this could make to day to day living.

Our pine dressing tables can be made with leg room to the right or left, to suit you. We can deliver nationally, right across the UK, or you can collect from our Furniture Store in Barnstaple.