Painted Pine Bedside Chests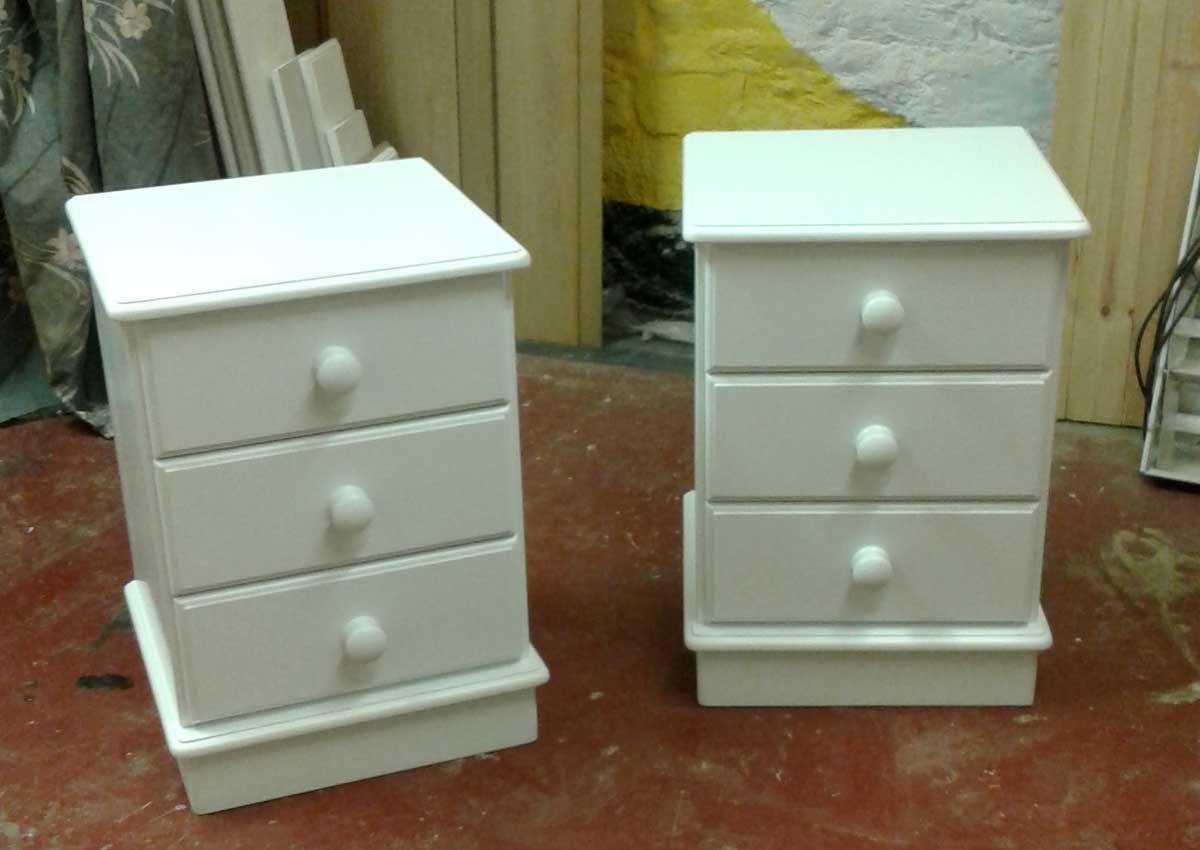 Our standard pine 3 drawer bedside chests, but supplied painted in a durable pale blue finish, with the aim of matching other furniture already present in the bedroom.

Painted Bedside Drawers

Painted furniture, or combination of painted and natural wooden finishes to A surfaces, are very much in vogue. We offer an excellent choice of quality bedside cabinets, cupboards, shelves and tables. Available in Pine or Oak or a combination of the two. All of which can be supplied painted, in the white, waxed and more.

Contemporary, modern country styles and traditional. Durable finishes, low maintenance and fully assembled.

A beautiful painted three drawer bedside chest, a brilliant addition to any bedroom. These items would also be perfect for anywhere in the home or office where you need that additional storage.

No assembly required - Not Flat Pack - Solid Oak and Pine.

Wooden painted bedside chests, available in a range of painted finishes:

2, 3, 4, 5 & 6 drawer options, using traditional dovetail joint construction
Matching bedroom furniture of every description available, including beds, bedside cabinets, bedside chests and chest of drawers.

We can even help you upcycle your existing furniture, we would be happy to discuss your needs.