Bespoke Corner TV Stand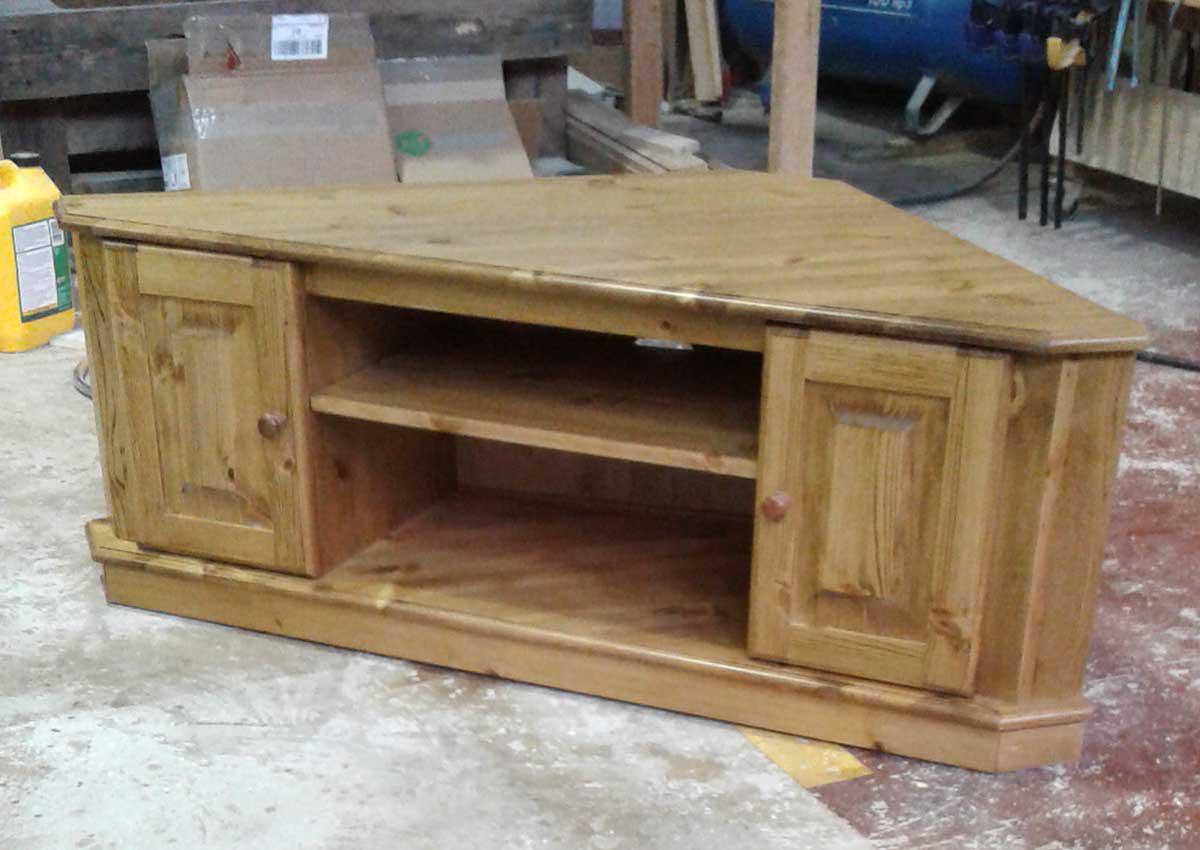 Hand-built bespoke Pine corner TV unit, made-to measure for an extra large TV. Colour finish to matching closely with existing furniture in the room.

Custom TV Stands

For some time, modern life has often meant spending a fair bit of our time watching the TV, Blue-Ray, catch-up and gaming. If you're investing in the technology and equipment, it would make sense to also make sure you have a beautiful, solid wood stand to place it on. From compact corner units to extra large stands and cabinets to support 50in and 60in modern TVS, we're sure to have something suitable whatever your screen. We're also confident it will outlast the TV too!

Bespoke Corner TV Stands

As far as things in our living rooms goes, there is probably no item that will attract the same attention as your TV does, it can bes important that you have a quality unit to support the TV and complement other furniture in your living room. No one wants a budget TV stand that collapses under an expensive TV within the year.

In smaller rooms or for rather uniquely shaped spaces, a bespoke corner TV stand could be for you. Not only do they take up minimal space, but they also allow for greater freedom in terms of function. Our corner TV units can come with storage; drawers, doors or display sections, all able to tidy away the multitude of cables too. Tuck all of your AV equipment neatly out of sight.

Our corner TV stands come in a variety of finishes such as pine, oak, painted so that you can find a stand to seamlessly blend into your home.

We have oak TV cupboards in all sizes and styles for different spaces and homes as well as painted units. There are adjustable shelves in most of the cupboards, and they range in size from small one door cupboards, to tall and slim, or tall and wide. Some flexible cupboards will even double as a small desk for your home.

It doesn't have to be a stand off .. enjoy home entertainment with a TV stand to suit you!